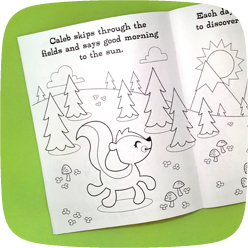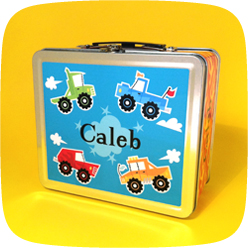 Personalizing Caleb's range of kids' gifts and school supplies exclusively for Frecklebox makes each item a one-of-a-kind design! Both boys and girls will have a hoot customizing Caleb's cheery collections to stand out at school or adding their names to Caleb's coloring books to become part of the story!
Any coordinating designs of the goodies below can be mixed and matched and then personalized for a truly unique collection:

Not only do kids get to become part of the story with Caleb's customized coloring books, but they can bring the whole adventure to life with their own creativity!

Even grown ups can get in on the personalization game with Caleb's collection of customizable gift wrap that lets anyone add a unique message to his designs as well as his line of journals that have special spots for names or monograms: